Environmental
FBMJ's Environmental Law Practice Group possesses the expertise, experience and technical knowledge required to handle the most complex environmental issues.
We are nationally recognized environmental litigators and are routinely selected to defend complex environmental claims throughout the country.  Examples of some of our recent cases include our defense of product liability, CERCLA and natural resource damages claims in Michigan, California, Texas, Montana and the U.S. Virgin Islands.
Our attorneys routinely defend regulatory enforcement actions throughout the country. We have been selected by a national insurance company to represent transport companies in responding to hazardous materials spills nationwide. We have a proven track record of working closely with the US EPA and various state environmental agencies to resolve our clients' potential liability quickly and cost-effectively.
FBMJ's attorneys are also experienced in the defense of toxic tort claims for clients across the country, including chemical exposure suits, mold and indoor air quality cases, benzene and asbestos litigation, and cases involving other occupational hazards. An important element in the defense is our ability to communicate the complex technical, chemical, and medical aspects of these cases in clear terms to the courts.
Our environmental group services include:
National, Regional & Statewide Litigation
Toxic Tort Defense
Environmental Site Assessments
Spill Response
Due Diligence
Hazardous Waste Issues
CERCLA, RCRA and NREPA Issues
Clean Water Act
Remediation and Site Closure
Cost Allocation Issues
Restrictive Covenants
Baseline Environmental Assessments
Environmental Compliance Audits
Enforcement Action Defense
Mold Issues
Soil and Groundwater Issues
Alternative Dispute Resolution
Practice Contact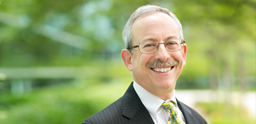 Principal

Associate Principal

Associate Attorney

Associate