March 2016
Non-adherence to Reporting Changes Could Lead to Pharmacy Suspension or De-participation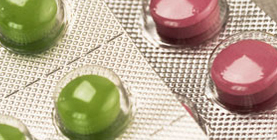 Caremark has recently sent out an Amendment to the 2016 Caremark Provider Manual to those pharmacies that participate in its pharmacy networks concerning the "Reporting of Investigations and Disciplinary Actions."
This provision requires a pharmacy to report to Caremark in writing the occurrence of certain events within 10 business days of the event, such as:
When the pharmacy's license is in jeopardy of being suspended or revoked;
When disciplinary action is taken against the pharmacy or its personnel by a regulatory agency or body such as a State Board of Pharmacy or the Drug Enforcement Administration; or
When a law enforcement agency seizes items from the pharmacy such as prescription records, computer systems, and financial records.
Not only does a pharmacy need to send written notification of an event to Caremark within 10 business days of the occurrence, it also needs to send information about the agency/entity conducting the investigation or imposing the discipline. Failure to do this, as Caremark is quick to point out, can be used as a basis to suspend a pharmacy's participation in their pharmacy networks; suspend or otherwise withhold reimbursements to the pharmacy; or, in a worst case scenario, to terminate or otherwise de-participate the pharmacy from the network. Therefore, pharmacies are well advised to pay close attention to and ensure compliance with this provision because it can have a drastic impact on your pharmacy's participation in the Caremark pharmacy networks and the ultimate financial viability of the pharmacy.
While the requirement to report disciplinary actions is not new (it has been in place since at least 2011), it does serve as a reminder that even the receipt of an administrative complaint issued by the Michigan Board of Pharmacy (or other State Board of Pharmacy) or other regulatory agency might trigger this reporting requirement and potentially impact your participation in the Caremark pharmacy networks. Pharmacies should apply similar vigilance with other third-party providers who may require similar reporting.
Please contact Kim J. Sveska or Nicholas Nahorski of Foley, Baron, Metzger & Juip, PLLC at 734-742-1800 for additional information or for assistance with complying with reporting requirements.