November 2017
Medical Marijuana Dispensaries Can Continue to Operate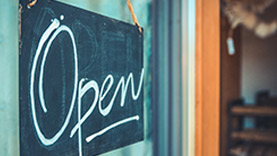 After more than two months of mixed signals, current medical marijuana users in Michigan will be relieved to hear that the Michigan Bureau of Medical Marihuana Regulation (BMMR) will not force existing dispensaries to close prior to the implementation of the Medical Marihuana Facilities Licensing Act (MMFLA) next month. The announcement comes after an uproar of complaints from medical marijuana patients who said they would left without a resource for the drug for months while the state begins to issue new licenses.
Not only is this welcome news for medical marijuana patients, but this is good news for those who currently operate a dispensary and will seek a license to operate a provisioning center under the MMFLA beginning in December. On November 2, 2017 the Michigan Department of Licensing and Regulatory Affairs (LARA) released an Advisory Bulletin announcing that emergency rules would allow existing dispensaries to remain open while they go through the state licensing process. This announcement reverses the state's previous position stating that prior and ongoing operation of a dispensary "will not automatically impede" an applicant's eligibility for state licensure under the MMFLA, which terms dispensaries "provisioning centers."
Existing Michigan dispensaries will be permitted to continue operating as long as they have previously gained approvals to operate in the local community where they are located, or are in a municipality that has opted in to the MMFLA prior to December 15, which is when the BMMR will begin accepting applications. The Advisory Bulletin also states that, "An applicant that is temporarily operating under local authority is not guaranteed a state operating license."
hose who own and operate existing dispensaries must apply for a state operating license no later than February 18, 2018, or else the operation may be considered an "impediment" to future state licensure. This likely means that those that continue to operate without applying for a new "Provisioning Center" license will find it difficult to continue to operate legally.  Such applicants must be issued or denied a license by June 15, 2018. If they are denied, dispensaries operating without an MMFLA license after June 15, 2018 will be considered to be operating an unlicensed activity that may be referred to the Departments of the State Police and Attorney General.  
The uproar began in August, when Medical Marihuana Licensing Board member Don Bailey of Traverse City initially proposed that all dispensaries be shut down within two weeks, or by Labor Day. During the public comment portion of that meeting, as well as each board meeting that followed over the next two months, current medical marijuana patients protested they would have no way to obtain marijuana if dispensaries were shuttered in September. In fact, the patients said they would be left without a resource for medically-necessary drugs through December and beyond, as it would take the state months to process applications that will first be accepted on December 15th. Even once an applicant has a license, they would then have to setup a dispensary, or provisioning center, under the new law.
Bailey argued with Andrew Brisbo, head of the BMMR, about allowing the dispensaries to remain open based on his belief that such operations were illegal. Bailey is a former member of the Michigan State Police. Brisbo indicated in announcing the emergency rule that patient input was valuable in deciding that the dispensaries can remain open. There are dispensaries currently operating in Detroit, Ann Arbor, Lansing, and elsewhere.
Meanwhile, the number of municipalities that plan to allow for medical marijuana activities under the MMFLA continues to grow. Humboldt Township in Marquette County has a draft version of an ordinance that would allow commercial medical marijuana facilities. Humboldt joins the City of Detroit and Ann Arbor among those municipalities that are drafting ordinances to allow for such activity under the new law. An even larger number of local governments in the state have proactively opted out of permitting such businesses.
Foley, Baron, Metzger & Juip will continue to follow these and other developments with the MMFLA as the state prepares to accept applications in December. Contact Richard Baron or Dan Cortez for more information at 734-742-1800.