June 2017
MDEQ Changes Vapor Intrusion Guidance Document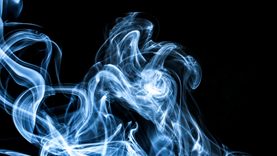 On June 20th, 2017, the Michigan Department of Environmental Quality (MDEQ) issued a bulletin which rescinded segments of its "Guidance Document: For the Vapor Intrusion Pathway," eliminating certain screening criteria and potentially paving the way for implementation of a new tiered approach to addressing vapor intrusion, originally proposed in April, 2016.
The MDEQ stated the reason for the rescission of the screening criteria was because the screening values in the former Appendices D.1 (i.e., Residential Vapor Intrusion Screening Values) and D.2 (i.e., Nonresidential Vapor Intrusion Screening Values) "no longer reflect the DEQ's determination of values that represent the best available information regarding the toxicity and volatilization to indoor air exposure risks posed by the hazardous substances . . ." As a result, there are no current predetermined screening criteria to compare against, and a site-specific evaluation needs to be conducted in order to determine whether there is a vapor intrusion issue on any particular property.
It is likely that the new vapor intrusion regulations proposed in April 2016, which include revised screening values and a tiered approach, will go into effect relatively soon. In the short term, current and prospective property owners should consult with environmental counsel if they have a regulatory concern.
Foley, Baron, Metzger & Juip's Environmental Law Practice Group possesses the expertise, experience and technical knowledge required to handle the most complex environmental issues and are routinely selected to defend complex environmental claims throughout the country. For more information on the above pending remediation rules or other environmental issues contact Richard Baron, Ben Fruchey or Nicholas Andrew for more information.