November 2015
Kim Sveska Featured Speaker at ASPL Pharmacy Law Seminar XXVI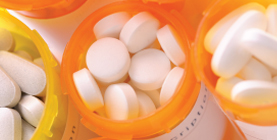 FBMJ attorney Kim Sveska was a featured speaker at the American Society for Pharmacy Law (ASPL) 26th Annual Developments in Pharmacy Law Seminar, November 12-15, 2015 in Miami, Florida. Mr. Sveska was part of a panel of experts presenting, "Major Issues Confronting Pharmacy Technicians as their Roles Evolve." He provided insight into current developments in the evolving role of pharmacy technicians and the challenges facing them. Some of the issues examined were: technician registration, licensure, and/or certification uniformity among states; the impact of standardized training and education; the merits of developing a pharmacy technician scope of practice; technician disciplinary actions; expanded technician roles – pros and cons; and the impact of pharmacist provider status for pharmacy technicians.
The ASPL is an organization of attorneys, pharmacists, pharmacist-attorneys and pharmacy and law students whose purpose is to further knowledge in the law related to the pharmacy industry, communicate accurate legal educational information, and provide educational opportunities for pharmacists, attorneys and others interested in pharmacy law.
In addition to practicing law, Sveska is a registered pharmacist and lectures frequently on pharmacy, healthcare and other legal topics. For more information contact Kim Sveska at 734-742-1815 or email at ksveska@fbmjlaw.com.