January 2018
FBMJ Attorneys Co-Author Article for CLM – "Emerging Contaminants – What You Need to Know About PFASs"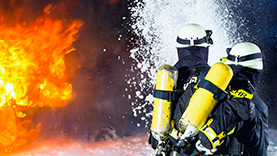 Richard Baron, Benjamin Fruchey and Nicholas Andrew co-authored "Emerging Contaminants – What You Need to Know About PFASs," published in the December, 2017 issue of CLM Magazine. The article focuses on the impact of poly- and perfluoroalkyl substances (PFASs) as emerging contaminants, and how the associated health and environmental consequences have caught the insurance industry's attention.
"Emerging Contaminants – What You Need To Know About PFASs" discusses the primary sources of human exposure to PFASs and recent animal studies indicating that PFASs disrupt endocrine activity, reduce immune function, cause adverse effects to the liver, pancreas and thyroid, create changes to blood cholesterol and cause developmental problems in offspring exposed in the womb. These adverse test results have concerned government agencies and the insurance industry and have led to a spate of lawsuits relating to the exposure.
CLM Magazine is a publication of the Claims and Litigation Management (CLM) Alliance, a national organization of over 35,000 professionals in the claims and litigation management industries.
For more information on this or other environmental concerns contact Richard Baron, Ben Fruchey, or Nicholas Andrew at 734-742-1800.