March 2020
Essential Issues for Landlords to Consider in Response to COVID-19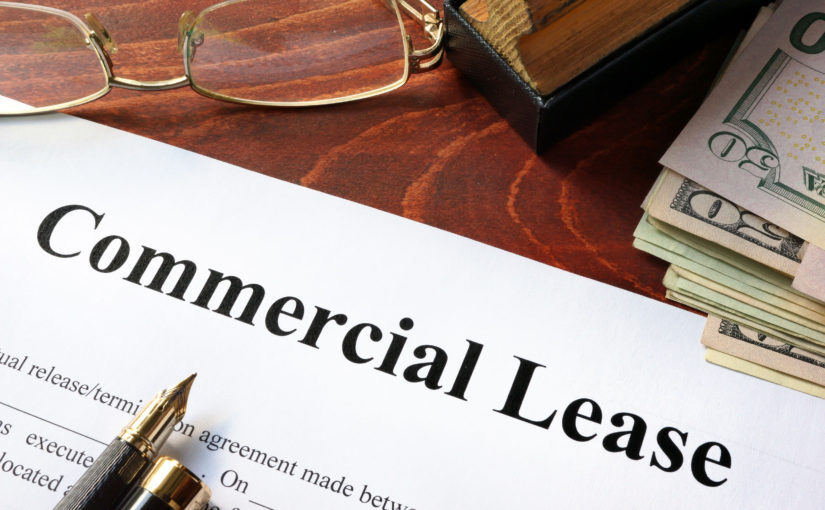 The COVID-19 pandemic is affecting businesses across all sectors of the economy, and landlords are no exception. The most obvious challenge landlords face is the inability of tenants to pay rent due to the economic downturn, but there are other important issues that landlords must address related to their commercial leases, including:
1. The impact of force majeure clauses on commercial lease performance obligations
2. The extent of coverage available for COVID-19 losses under business insurance policies
3. The imperative to keep your buildings safe, particularly through common area maintenance, during the COVID-19 outbreak
Each of these issues have legal implications that should be reviewed with legal counsel.
Impact of Force Majeure Clauses on Lease Performance Obligations
Most, if not all, commercial leases include what is commonly known as a "Force Majeure" clause. These clauses govern the rights and obligations of a landlord and tenant, respectively, when an "act of God," natural disaster, government action, or other externality results in the breach of the tenant's right of quiet enjoyment. 
Whether a COVID-19 related event is applicable to a given lease's force majeure clause will depend on the specific language of the clause and the cause of the COVID-19 related disruption (e.g., government directive vs. direct infection). In determining whether a tenant is relieved from its rent obligations, a court would evaluate a number of issues, such as whether the business was directly impacted by a government shutdown order, as opposed to merely suffering financial hardship.
Now is a good time to re-familiarize yourself with your active lease terms, especially the terms of any force majeure clause. The implication of a force majeure clause is that a landlord could experience a total loss of a given building's revenue with the occurrence of a force majeure event. The speed at which COVID-19 is affecting businesses makes understanding these clauses paramount for planning purposes.  
Business Insurance Policies and Covered Losses
Effective business continuity planning for landlords should involve conducting a legal review of your business insurance policies, including those covering rent loss, business interruption, and general liability.
Coverage for business interruption and rent loss is particularly important, although there are questions as to whether damages due to COVID-19 would count as a covered loss. However, every policy is different, so it is critical to have your policy language reviewed in order to understand the extent of coverage you have available. 
Landlords should also revisit their general liability policies to understand coverage available to the extent that an individual becomes ill as a result of exposure to the virus at a landlord's building. 
Building Safety and Common Area Maintenance
Open buildings require diligence in keeping up with common area maintenance (CAM) obligations. COVID-19 has presented new challenges as landlords and their management companies brace to face this invisible enemy. The Occupational Safety and Health Administration (OSHA) and the Centers for Disease Control (CDC) have advised that when choosing cleaning chemicals, businesses should consult information on Environmental Protection Agency (EPA)-approved disinfectant labels with claims against emerging viral pathogens. Products with EPA-approved emerging viral pathogens claims are expected to be effective against COVID-19 based on data for harder to kill viruses. Be sure to follow the manufacturer's instructions for use of all cleaning and disinfection products (e.g., concentration, application method and contact time, PPE). EPA registration is not enough, however, as the purpose for which a given product is to be used must be verified. 
While the added stress of implementing additional and different cleaning regimens is burdensome, proactive landlords should treat this situation as an opportunity to not only do the right thing, but also to gain immeasurable goodwill with their tenants. Landlords should not shy away from communicating these new efforts to their tenants, early and often, not only to demonstrate compliance, but also to show the tenants that the landlord indeed cares, is paying attention, and looking out for the welfare of tenants.  
If the worst should happen and an exposure or outbreak event is traced to the building, the prudent landlord should seek the assistance of counsel to help assess, document and defend any claims, and seek coverage under relevant insurance policies. The retention of outside consultants, such as certified industrial hygienists, may help in eradicating the exposure and assuring tenants of any "all clear" directive that follows.  
Early retention of environmental counsel for legal and consulting purposes adds a layer of confidentiality in dealing with necessary vendors and other outside professionals. The unknowns which COVID-19 may bring may seem overwhelming, but planning, transparency and sound counsel will help the landlord weather this storm. To the extent you have any questions about how to protect your business against legal risks during the COVID-19 crisis, please contact the following attorneys:
Richard S. Baron—rbaron@fbmjlaw.com
Benjamin L. Fruchey—bfruchey@fbmjlaw.com
Nicholas J. Tatro—ntatro@fbmjlaw.com
Foley, Baron, Metzger & Juip, PLLC has implemented a work from home policy that is compliant with current requirements in the State of Michigan. Our attorneys are available via mobile phone, email, and online video conferencing including Skype for Business and Webex.