November 2015
Attorney Richard Baron Speaks at 2015 CLM Atlanta Conference – Environmental Track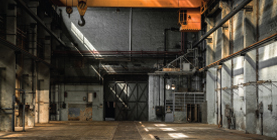 Foley, Baron, Metzger & Juip (FBMJ) attorney Richard Baron presented at the 2015 Claims Litigation Management Alliance (CLM) Atlanta Conference on, "Environmental Site Investigations and Remediation: Forensic Issues from Assessment to Zero-Valent Iron" in Atlanta, GA on November 5-6, 2015.
The Claims and Litigation Management Alliance (CLM) is a national organization that promotes and furthers the highest standards of claims and litigation management and brings together the thought leaders in both industries. CLM's Members and Fellows include risk and litigation managers, insurance and claims professionals, corporate counsel, outside counsel and third party vendors. The CLM sponsors educational programs, provides resources and fosters communication among all in the industry.
Baron is a founding member of Foley, Baron, Metzger & Juip, PLLC. He has a national civil litigation practice with special emphasis on environmental, toxic tort, and products liability litigation and defending against alleged environmental regulation violations. He has considerable experience in spill response and forensic analysis at historical sites of contamination. His experience also includes property transactions with environmental due diligence, hazardous waste, CERCLA and RCRA issues, and Michigan's Natural Resources.
Environmental Protection Act (NREPA). Baron has presented to various stakeholders in the hydraulic fracturing industry on liability risks associated with "fracking" and claims management strategies, and has overseen numerous environmental clean-ups involving petroleum and chlorinated solvents, including allocation issues.
In addition to being a CLM Member, Mr. Baron is a member of the International Association of Defense Counsel (IADC) and carries Martindale-Hubbell's "A-V" rating. He has served as an adjunct professor of Environmental Law and Aviation Law at Thomas M. Cooley Law School and is admitted to practice in Michigan and Wisconsin, Colorado District Court and pro hac vice in multiple jurisdictions.