March 2019
What You Need to Know to get Licensed to Operate a Medical Marihuana Business in Michigan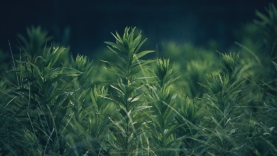 It has been just over one year since the state of Michigan implemented comprehensive medical marihuana regulation. The need for such regulation only increased with November 2018 voter approval of recreational marihuana (cannabis). These two developments have caused a predictable outcome: Many investors, entrepreneurs and marihuana-enthusiasts want to become licensed under the Michigan Marihuana Facilities Licensing Act (MMFLA).
However, the process of getting licensed for marihuana manufacturing, processing, and provisioning centers in Michigan can be a complex process for many business entities and individuals. More than 100  applicants have been granted licenses by the state.
The Ins and Outs of the MMFLA
As overseen by the Bureau of Marihuana Regulation (BMR), part of Licensing and Regulatory Affairs (LARA), the MMFLA outlines the rules, regulations, and application processes related to growing, processing, and selling medical marihuana in Michigan.  There currently is no allowable process for commercial production and sales of recreational marijuana. The implementation of the law, and review of license applications, has so far been a slow and tedious process. One of the primary reasons for this is the uncertainty and complexity surrounding the new law. In fact, the bureau and the name of the law were changed based on the legalization of recreational marihuana.
Since the MMFLA's implementation, FBMJ attorneys have been helping business entities and individuals work through the licensure complexities of the new law. Throughout this process, we've gained a deep understanding of what it takes to gain approval to operate under the MMFLA from state and local governments—and pitfalls associated with the licensing process. We've assisted clients with general business matters that impact the state review process.
As a result, our clients have obtained pre-qualification approval for MMFLA licensure throughout the state. We were also successful in preventing a municipality from revoking provisional approval for a client based on its inaccurate interpretation of its own ordinances.  Additionally, as part of the due diligence process, we have assisted clients seeking licensure in the Upper Peninsula to obtain a judgment against a former tenant.
While gaining licensure under the MMFLA is not an easy process, it need not be an insurmountable impediment for those who want to participate in the emerging cannabis industry. Through our experience helping clients navigate the legal issues associated with the marihuana industry in Michigan, we know what it takes to complete the two-step MMFLA process in order to open a provisioning center, grow operation, processing operation, or safety compliance facility.
The Step One process entails significant review of prior financial statements, business entity review, and evidence of a history of tax compliance.  This has led many of our clients to realize  a review by a certified public accountant ahead of submitting such documents to the BMR is needed. There are legal and strategic reasons to carefully evaluate the form of the new business entity, and exit strategy before the application process begins. Other issues have arisen during the process of counseling clients seeking licensure, including:
Representation before local governments in advocating for adoption of specific provisions in a municipality's opt-in plan;

Drafting Operating Agreements for new business entities;

Drafting Buy-Sell Agreements;

Ensuring that documentation required as part of the application process has been provided and that both applications and supplemental applications have been completed thoroughly;

Due diligence regarding potential partner representations;

Drafting responses to additional inquiries from the BMR after the application has been submitted;

and
Meanwhile, it is clear that the MMFLA remains a work in progress and requires close monitoring and attention to detail. The BMR continues to intermittently provide information to prospective applicants and interested persons on a variety of topics. These include guidance on how certain aspects of the MMFLA are being interpreted, new emergency rules governing all MMFLA applicants and licensees, and updated regulatory assessments that will apply to licensees in 2019.  Among the most recent announcements from the state:
New Emergency Rules impacting those marihuana facilities that have been operating on a temporary basis;
A comprehensive list of edible marihuana products permitted under the MMFLA, including breads, popcorn, roasted coffee beans and more; and
New regulatory assessment amounts for all state operating license types for 2019, with several of the annual assessment amounts increasing from 2018.
For a law that is a little more than one-year old there have been a remarkable number of changes. Looking forward, in light of Michigan's approval of recreational cannabis, we anticipate significant additional revisions. If you are interested in licensure under the MMFLA, such an undertaking requires knowledge not only of the state requirements but also consideration of business law, contract law, and the potential for litigation.
Foley, Baron, Metzger & Juip offers comprehensive assistance to those seeking licensure under the Michigan Marihuana Facilities Licensing Act, as well as compliance with local medical marihuana regulations. We also advise clients on related matters, including business formation, land use, environmental compliance, facilities siting and related issues. Contact Richard Baron or Daniel Cortez for more information.