December 2022
Supreme Court Lowers Bar to Prove Agency, Increases Risk of Hospital Liability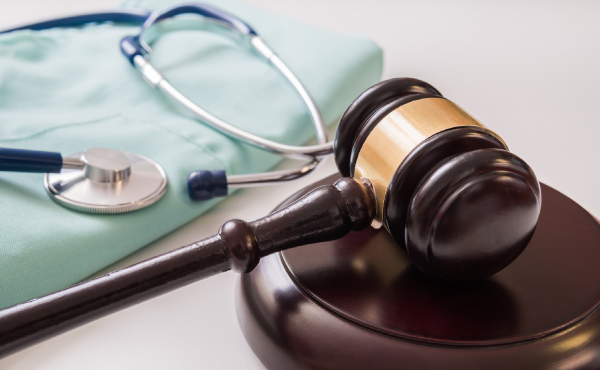 In a 4-3 order published last week, a majority of the Michigan Supreme Court reversed a Court of Appeals (COA) decision such that a plaintiff can more easily establish ostensible agency – that a hospital is liable for the actions of a non-employed provider. A vehement dissent that included the Court's chief justice said that the outcome of this easing of a medical malpractice plaintiff's burden puts "in motion a sweeping expansion of hospital liability." 
For more than 40 years, the holding in Grewe v Mt. Clemens Hosp has been the law in malpractice cases as to establish ostensible agency – that a provider at the hospital was an agent of the hospital and therefore the hospital is liable for the provider's actions even if not a hospital employee. Grewe held the plaintiff must have reasonably believed the provider was an agent of the hospital, that belief must stem from an act or neglect of the principal, and the patient must not be guilty of negligence. Grewe held that "the critical question is whether the plaintiff, at the time of his admission to the hospital, was looking to the hospital for treatment…or merely viewed the hospital as the situs" where he would be treated. 
The Supreme Court held last week in the case of Markel v Beaumont Hosp, et al, that the Court of Appeals misapplied Grewe in several ways, and that another ruling in 2003 had also misapplied Grewe. First, the Supreme Court held that the plaintiff need not make a showing that the hospital defendant did some affirmative act to create in the patient's mind a reasonable belief of agency. 
Second, the Supreme Court held that even though the plaintiff did not recall if she had a preexisting relationship with the doctor who treated her, she still could form a reasonable belief the doctor was the hospital's agent. A patient's belief that a doctor in the emergency room is reasonable unless dispelled in some manner by the doctor or hospital. Finally, the Supreme Court said that Grewe does not require patient testimony to establish agency between the provider and the hospital. 
Simply put, this ruling upends decades of law and makes it easier for plaintiffs to sufficiently allege that a non-employed medical provider was an ostensible agent of the hospital, which would then be vicariously liable for the actions of that provider. We will not know the exact impact of this ruling on hospitals with non-employee providers until the Court of Appeals applies this new direction from the Supreme Court in the Merkel case.
FBMJ is continuing to evaluate the impact of this ruling and will continue to assist clients defend against claims of ostensible agency, with thorough discovery and thoughtful, strategic motion practice. Should you have any questions, comments, or concerns, please feel free to reach out to one of the medical malpractice specialists at Foley, Baron, Metzger & Juip, PLLC.