June 2019
SCOTUS Allows Takings Claims to Bypass State Courts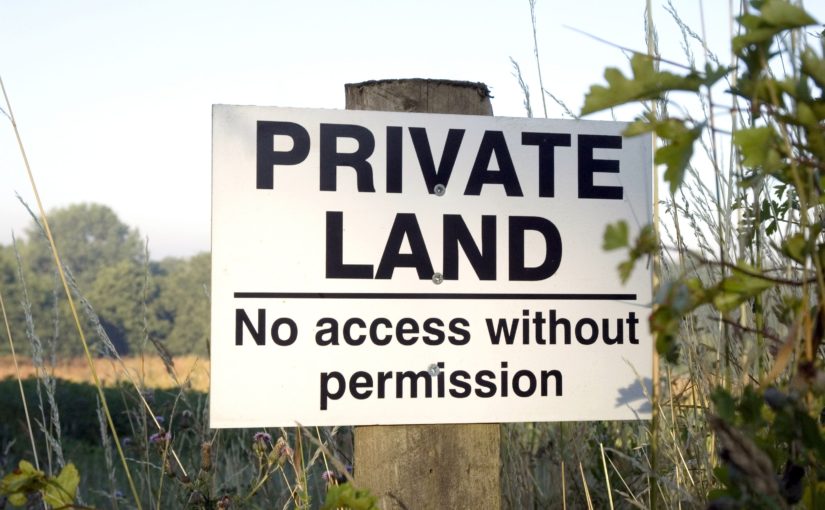 On June 21, 2019 the U.S. Supreme Court overturned a 35-year old precedent and held that a private landowner who alleges the government has taken their land without just compensation can immediately sue in federal court. Previously such claims had been directed to state courts under state inverse condemnation claims, including here in Michigan. However, under this ruling, land owners would file their Fifth Amendment takings claims in federal court. 
The case, Knick v. Township of Scott, Pennsylvania, involved plaintiff, Rose Mary Knick, who owns a 90-acre farm within Scott Township, Pennsylvania. Around 2008, another township resident discovered documentation that indicated their relatives may have been buried in a cemetery on Knick's land. A dispute arose between Knick, the resident and the Township about allowing access to Knick's private property to search for the graveyard – Knick asserted that there was no evidence to prove that a graveyard existed. The "cemetery" on her property was not registered with the state, nor did the land title include any reference to a cemetery. The Township passed an ordinance in 2012 that required all cemeteries to be open and accessible to the public during daylight hours and authorized "code enforcement" officers to "enter upon any property" to determine the location of any cemetery. When a Township officer entered Knick's property without permission and discovered a set of stones presumed to be a cemetery, they filed a civil enforcement action against her claiming that she was in violation of the 2012 ordinance.
Knick sued in state court arguing that the ordinance itself constituted a taking of her property, but she did not include an inverse-condemnation action to recover compensation. The Township then withdrew the violation notice, which effectively ended the state court case. Knick then filed a § 1983 action in federal court, alleging that the ordinance violated the Takings Clause of the Fifth Amendment. The district court dismissed her claim because she hadn't first pursued an inverse-condemnation action in state court. The Third Circuit Court of Appeals affirmed. The case then moved to the U.S. Supreme Court.
The Supreme Court's decision in Knick v. Township of Scott, Pennsylvania, No. 17-647 (June 21, 2019) held that because takings cases such as Knick's are grounded in the Fifth Amendment of the U.S. Constitution, a citizen may seek just compensation for a taking in federal court. The Takings Clause of the Fifth Amendment to the U.S. Constitution states the government cannot take private property "for public use, without just compensation." Article X, Section Two of the Michigan Constitution states "private property shall not be taken for public use without just compensation."
A common scenario for such a case is when the local government undertakes a public improvement or other public action that the private property owner believes damaged their private property in the process. Such an action would seek to recover the value of the property that has been taken by the actions of the government even though formal eminent domain has not been attempted.
The Knick decision overrules the holding in Williamson County Regional Planning Commission v. Hamilton Bank of Johnson City, 473 U.S. 172 (1985) that such takings claims must be brought in the State courts. Chief Justice Roberts, writing for the 5-4 majority in Knick, noted that this legal doctrine of claim preclusion creates a "Catch-22" when it comes to the takings/just compensation clause of the Fifth Amendment. He wrote, "Takings claims against local governments should be handled the same as other claims under the Bill of Rights. Williamson County erred in holding otherwise."
For local governments, this ruling will lead to such takings claims being filed in federal court. That might not be an ideal outcome for local governments, which likely would prefer to litigate these matters in state court. Conversely, land owners will likely welcome the news they can take their takings claim directly to federal court.
Foley, Baron, Metzger & Juip attorneys assist clients in Michigan and around the United States with land use litigation matters based on RLUIPA, the First Amendment, and other constitutional and federal law provisions. For more information on RLUIPA and similar land use and constitutional matters, please contact attorney Daniel Cortez at dcortez@fbmjlaw.com.