March 2019
Nicholas J. Tatro Joins Foley, Baron, Metzger & Juip, PLLC as a Senior Associate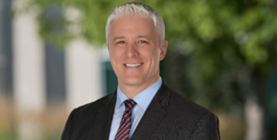 Foley, Baron, Metzger & Juip, PLLC (FBMJ) is pleased to announce that Nicholas J. Tatro has joined the firm as a Senior Associate. Clyde M. Metzger, Managing Member, made the announcement.
Nick's practice focuses on environmental, toxic tort, mass tort and products liability litigation, permitting and compliance with environmental regulations, and defending against alleged violations of environmental regulations. He also has experience in real property litigation, injury law and default servicing litigation.
Nicholas began his career with a commercial litigation and insurance defense firm in Chicago, Illinois, where he managed a national corporate compliance and insurance defense team responsible for defending claims on behalf of large industrial clients in several states across the country. In addition to his litigation duties, Nick oversaw the creation and maintenance of a national employment law compliance database for the benefit of his clients and advised them as they expanded into new states.
Nick earned a Bachelor of Arts in History from DePaul University in 2005 and a Juris Doctorate in 2009 from Michigan State University College of Law.
During law school, Nick was a Judicial Intern for the Honorable Rosemary Aquilina of the Ingham County Circuit Court and the Honorable Thomas Boyd of the 55th District Court in Mason, Michigan. In addition, he received the Jurisprudence Award for Excellence in Mergers & Acquisitions.
For additional information, please contact Clyde M. Metzger at cmetzger@fbmjlaw.com.