March 2016
Joseph McGill Appointed to State Bar of Michigan's 21st Century Practice Task Force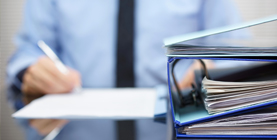 Foley, Baron, Metzger & Juip, PLLC is pleased to announce the appointment of attorney Joseph McGill to the State Bar of Michigan's 21st Century Practice Task Force. The purpose of the task force is to examine and recommend how to best serve the public and members of the State Bar of Michigan (SBM) in the rapidly changing legal marketplace of the 21st century. They will also study the potential for modernizing the Michigan attorney regulations in response to those changes. Joe will serve his two-year term alongside other esteemed members of the Michigan legal community, including SBM past presidents, a Michigan Supreme Court Justice, the Speaker of the Michigan House of Representatives, the deans of all five Michigan law schools, a former American Bar Association president and a former legal counsel to Michigan Governor Rick Snyder.
McGill also serves as Clerk of the Representative Assembly for the State Bar of Michigan and is a Member of its Board of Commissioners. He is a Principal attorney at FBMJ and has extensive litigation and transactional experience in commercial law, business and estate planning, and complex corporate, probate and real estate matters. He has significant experience in the defense of carbon monoxide injury claims. His practice includes complex litigated matters such as business torts, construction litigation, coverage disputes, creditor rights, employee benefits, real property title disputes, subrogation/recovery, tax appeals and family law. In addition he has experience in environmental matters, including defense of mold-related injury claims, lead contamination litigation and municipal sewer defect claims.
In addition to serving on the SBM, McGill serves as Emeritus Director and past President of the Catholic Lawyers Society of Detroit, President of the Incorporated Society of Irish American Lawyers and Co-Founder and Treasurer of the Michigan Irish American Chamber of Commerce/Irish Network. He carries Martindale Hubbell's AV rating, AVVO's "superb" rating, and is honored with the distinction of a Michigan Super Lawyer. Contact Joe McGill at jmcgill@fbmjlaw.com.