MAY 2017
Governor Snyder Signs Naloxone Standing Order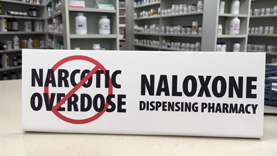 On May 25, 2017, Governor Rick Snyder approved and signed the Michigan Chief Medical Executive's Standing Order (akin to a state-wide prescription) pre-authorizing the distribution of naloxone by pharmacists. Naloxone hydrochloride (naloxone) is a fast-acting medication intended to reverse the effects of an opioid-related drug overdose.   Prior to this Standing Order only law enforcement or other first responders could legally administer naloxone without a prescription. However, under the Standing Order for Naloxone, pharmacies that register with the Michigan Department of Health and Human Services ("MDHHS") will be able to dispense naloxone to those at risk of an opioid-related overdose. In addition to pharmacies and pharmacists, "Eligible Individuals", such as family members or friends, may also be able to obtain and administer naloxone to assist a person at risk of an overdose.
To dispense under the Standing Order for Naloxone a pharmacy must first register with the MDHHS to receive a signed Standing Order for Naloxone, usually within two business days. Safe harbor from civil liability begins at this point. Under the standing order, pharmacies will be required to keep track of the amount of naloxone dispensed and must report the amount dispensed to MDHHS by email on a quarterly basis. The report must contain the total number of naloxone doses dispensed under the standing order, along with the total of naloxone doses dispensed by the pharmacy for the time period, the number of each type of formulation dispensed, and the pharmacy name and license number. No protected health information specific to any Eligible Individuals may be included in the report.
Pharmacists dispensing naloxone must be appropriately trained in its administration and must be able to educate individual recipients on how to administer the opioid antagonist. In addition, they must advise Eligible Individuals to complete a training program or review MDHHS-approved educational materials prior to the administration of the drug. Finally, a pharmacist must provide the steps for responding to an opioid overdose to the Eligible Individual who will administer naloxone, as well as information about mental health and substance abuse treatment services to assist an individual suffering from an opioid-related overdose.
"As we continue our fight against opioid addiction, this order makes naloxone more accessible for those most likely to need it," said Dr. Eden Wells, chief medical executive of MDHHS in a press release from the Governor's office.
For more information concerning the Standing Order for Naloxone, please contact Kim Sveska (ksveska@fbmjlaw.com) or Nick Nahorski (nnahorski@fbmjlaw.com) .