May 2016
FBMJ's Clyde Metzger Leads Millennial Discussion at MDTC 2016 Annual Meeting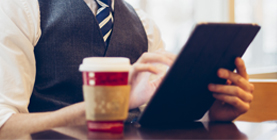 In today's connected world, many businesses are struggling with the defining today's workplace. Baby-boomer attorneys believe that work should be done at the office, while millennials are still sorting out whether the office, the home, a coffee shop, an airport, or all of these are the best place to work. This generational difference was the topic of discussion led by FBMJ's Managing Partner, Clyde Metzger, at this year's Michigan Defense Trial Counsel's (MDTC) annual meeting and conference at The Atheneum Suite Hotel in Detroit on May 13, 2016.
The panel discussion titled, "Let's Get Real: An Open Forum Discussion on Issues Facing the Defense Bar" offered a wide variety of views from the panelists on the generational differences in today's law office, and how to effectively blend the viewpoints of both baby boomers and millennials. Facetime (in the office), family responsibilities, technology, flexibility, training and quality of work were just some of the topics debated by the panel. "What is certain is that today's workplace is connected in ways that continue to evolve, and that communication and trust, in all forms, is still the key element of business success," said Metzger.
The MDTC is a premier organization of the leading attorneys in the State of Michigan dedicated to representing individuals and corporations in civil litigation. The association, established in 1979, is dedicated to promoting excellence in civil litigation. It facilitates the greater exchange of views and advances the interests of civil defense attorneys in the State of Michigan. Contact Clyde Metzger at cmetzger@fbmjlaw.com for more information.