September 2018
FBMJ Client Prevails in RLUIPA Matter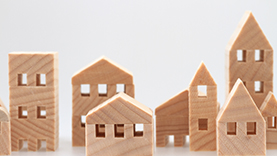 FBMJ attorneys have been successful in recovering all attorney fees spent by their client, River of Life Ministries, in securing formerly denied land use approval to operate their church in Macomb County. The fees were incurred as part of their federal lawsuit, Dorman et al v Clinton Township, alleging violations of the Religious Land Use and Institutionalized Persons Act, or RLUIPA.
In an 8-page opinion released September 13, 2018, Judge Leitman of the U.S. District Court for the Eastern District of Michigan ruled that River of Life Ministries was entitled to all $62,000 in attorney fees incurred prior to securing special land use approval from the Township in this case in December 2017. The Plaintiffs filed a lawsuit against Clinton Township in 2015 after being denied a Special Use Permit to operate a church. The Plaintiffs prevailed in obtaining land use approval as part of their litigation, and the Court ordered reimbursement of their legal fees by the Township as provided by federal statutory law. The case now continues, and Plaintiffs will seek to recover monetary damages from the Defendant.
River of Life Ministries is a small congregation of less than 50 Messianic Jews based in Clinton Township. In 2014 their pastor sought permission from the Township to operate a church in a building he owned located on Laurel Street in the Township. The building was ideal for a church, as it previously was operated as an Elks Club. Plaintiffs submitted their application for the required Special Use Permit in December 2014 and received approval from the Township Planning Department, the Planning Commission, and the Zoning Board of Appeals.
However, the Board of Trustees unanimously voted to deny the Special Use Permit in June 2015, citing traffic concerns. No such concerns were raised by any of the Township departments and commissions approving the application.  Moreover, no traffic study analyzing how 50 people or less using the building once or twice a week would create traffic problems. Additionally, the Township had approved multiple churches and two community and recreation centers in the same area without requiring them to apply for such a special permit.
River of Life Ministries filed their lawsuit in July 2015, alleging multiple RLUIPA violations based not only on the denial of their application but also the fact they had to seek a special permit in the first place. RLUIPA is a federal law that precludes local governments from using their land use ordinances in a manner that places a substantial burden on a religious organization's religious exercise.  Additionally, RLUIPA bars local governments from requiring religious organizations from seeking special permits to operate when similar, non-religious assembly land uses are not required to obtain such permits.
Plaintiffs' case languished for nearly two years prior to retaining FBMJ attorney Daniel Cortez in May 2017.  Seven months later, after filing a motion for preliminary injunction, the Township finally relented and granted the church land use approval without first requiring Plaintiffs to obtain a Special Use Permit.  The Court then ordered the Township to reimburse the Church attorney fees incurred to obtain the special land use approval. The case will continue as Plaintiffs seek to recover monetary damages and prove the Township violated their constitutional rights and RLUIPA.
Foley, Baron, Metzger & Juip attorneys assist all types of religious organizations in Michigan and around the United States with land use litigation matters based on RLUIPA, the First Amendment, and other constitutional and federal law provisions. For more information, please contact Dan Cortez at 734-742-1800 or dcortez@fbmjlaw.com.