October 2019
FBMJ Attorneys Featured Speakers at Michigan Radiological Society Conference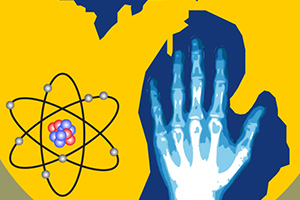 FBMJ attorneys, Randall A. Juip and Anthony D. Pignotti, presented "Current Issues in the Overlap Between Radiology and the Law" to members of the Michigan Radiological Society on October 12, 2019, at their UpNorth Conference in Traverse City, Michigan. The conference was an opportunity for diagnostic radiologists, interventional radiologists, radiation oncologists, nuclear medicine physicians, medical physicists, fellows, and residents to obtain continuing education regarding topics such as artificial intelligence and machine learning in radiology, leadership and economics, and the interplay between radiology and head and neck oncology.
The presentation included current statistical trends in medical malpractice litigation against radiologists, case studies of frequent types of medical malpractice lawsuits involving radiology, and future trends in radiology, including artificial intelligence, as they pertain to litigation. The presentation answered questions concerning the current legal climate for radiologists, how to avoid litigation and what to do once it happens, and anticipated areas of litigation as it pertains to the field of radiology.
The Michigan Radiological Society is the Michigan Chapter of the American College of Radiology. Since its inception in 1921, the Society has continued to promote and advance the science of Radiology and maintain the highest standards of radiological practice for the benefit of the people of the State of Michigan.
Contact attorneys Randall Juip or Anthony Pignotti at 734-742-1800 for more information on this or other medical malpractice issues.