MAY 2017
FBMJ Attorneys Co-Author Article for The Michigan Business Law Journal on Key Employee Departures, Capital Raising Activities & Risks with Form S-8 Registration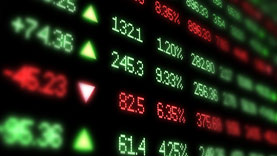 FBMJ attorneys Jennifer Cupples and Joseph McGill co-authored "Departure of Key Employees, Capital Raising Activities, and the Risks involved with Form S-8 Registration" published in the Spring, 2017 issue of The Michigan Business Law Journal. The article offers analysis on several unclear issues surrounding the issuance and registration of shares of stock as part of compensation agreements using Form S-8 when the stock owner has been involved in capital raising activities on behalf of the issuing company. The article explains why planning and understanding the intricacies of registration by Form S-8 for business succession purposes is instrumental in managing risk and appropriately advising an issuing company.
The Michigan Business Law Journal is a publication of the Business Law Section of the State Bar of Michigan and provides analysis on Michigan and federal commercial and business law issues.
FBMJ Business Law team counsel clients on a wide range of issues including business creation and dissolution, contracts, corporate law, asset protection, collections, public pension law, insolvency, bankruptcy, liquor license transactions, commercial litigation and more. For more information on this article or other business law issues contact Joseph McGill (jmcgill@fbmjlaw.com) or Jennifer Cupples (jcupples@fbmjlaw.com).