July 2016
FBMJ Attorneys Co-Author Article for The Litigation Journal on the History & Development of Woodard v. Custer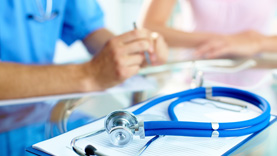 FBMJ attorneys Anthony Pignotti and Mitchell Jackson co-authored "The 10th Anniversary of Woodard v. Custer: Where We've Been and Where We're Going" published in the Summer 2016 issue of The Litigation Journal. The article focused on issues surrounding standard of care qualification requirements set forth for expert witnesses in medical malpractice cases in MCL § 600.2169, 10 years after the seminal Michigan Supreme Court decision in Woodard v. Custer. As the numbers of medical specialties, subspecialties and board certifications have continued to grow each year, these issues have becoming increasingly relevant, and in recent years the courts have taken renewed interest in reexamining the statute.
"The 10th Anniversary of Woodard v. Custer: Where We've Been and Where We're Going" examines the expert requirements set forth in MCL § 600.2169, provides a summary of the Michigan Court of Appeals and Supreme Court opinions in Woodard V. Custer, offers analysis of the changing landscape since Woodard and studies unanswered, novel questions pertaining to the law. The article also offers a number of best practices resulting in the guidance that has been provided by the courts regarding this statute.
The Litigation Journal is a publication of the Litigation Section of the State Bar of Michigan and provides information and analysis about issues of concern to litigators.
FBMJ healthcare attorneys have an acute understanding of the complex issues that face medical professionals, particularly in the defense of professional malpractice claims. Their ability to quickly identify and understand the often multifaceted issues pertinent to a medical malpractice lawsuit, as well as their defense strategies and successes both in and out of court, are why our skilled medical malpractice team includes some of the most distinguished and sought-after trial lawyers in the state. For more information on this article or other healthcare issues contact Anthony Pignotti (apignotti@fbmjlaw.com) or Mitchell Jackson (mjackson@fbmjlaw.com).