September 2020
FBMJ Attorney Joseph McGill Elected Treasurer of the State Bar of Michigan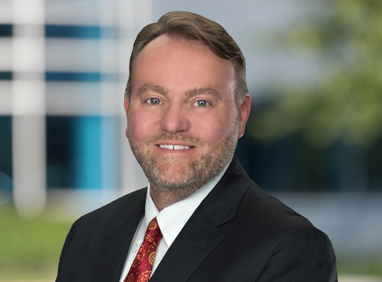 Foley, Baron, Metzger & Juip PLLC is pleased to announce that Joseph McGill, a principal with the firm, was recently elected as the treasurer of the State Bar of Michigan for the 2020-2021 bar year. McGill will be sworn in by Justice Bridget McCormack of the Michigan Supreme Court at the State Bar of Michigan annual meeting. The ceremony will be broadcast live on the State Bar of Michigan YouTube and Facebook pages beginning at 2 p.m. on Thursday, September 17.
McGill has been an active member of the State Bar of Michigan for many years. Currently, he serves as an elected member of the Board of Commissioners. He is a past chair of the Representative Assembly and served for multiple years on the executive committee of the Board where he helped oversee and work with leadership and staff. McGill will retain his seat as a commissioner while serving as treasurer.
In his practice at FBMJ, McGill focuses in the areas of commercial litigation, business, intellectual property and estate planning, and complex corporate, probate and real estate matters. He is a national trial counsel for product liability defense clients in the gas fired industry. He advises clients on complex business issues in multiple industries in state and federal courts across the country. He also has advanced training and certifications in family law, probate and estate planning.
"I look forward to the opportunity to serve the State Bar of Michigan as Treasurer," said McGill. "I am honored that my colleagues in the legal profession have entrusted me with this position, and I am eager to get to work with the entire state bar membership to further the organization's mission."
The mission of the State Bar of Michigan is to aid in promoting improvements in the administration of justice and advancements in jurisprudence, improving relations between the legal profession and the public, and promoting the interests of the legal profession in Michigan. The organization is overseen by and works directly with the Michigan Supreme Court and serves the 46,000+ members of the bar.