May 2018
McGill and Cupples Co-Author Article for CLM – "Defending Carbon Monoxide Exposure Claims"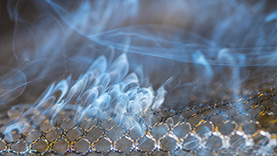 FBMJ attorneys Joe McGill and Jennifer Cupples co-authored "Defending Carbon Monoxide Exposure Claims," published in the May, 2018 issue of CLM Magazine.  The article focuses on winning a carbon monoxide exposure claim with a thorough investigation based on recognized scientific methodology.
"Defending Carbon Monoxide Exposure Claims," discusses key elements of a successful defense of carbon monoxide exposure claims, including finding the source and establishing a detailed condition of the equipment at the time of the incident, preserving and testing of equipment, examination of the installation methods used and an analysis of the combustion of suspect equipment.  In addition, the article details other steps key to the defense, such as the retention of knowledgeable consultants, a comprehensive analysis of a claimant's medical history, focused discovery and the use of protective orders and evidentiary motions to control the disclosure of competitive or sensitive information. 
CLM Magazine is a publication of the Claims and Litigation Management (CLM) Alliance, a national organization of over 35,000 professionals in the claims and litigation management industries.
For more information contact Joseph McGill or Jennifer Cupples at 734-742-1800.