June 2016
Critics State Proposed Changes to the SMS Will Only Benefit Those Who Can "Buy" Safety Credits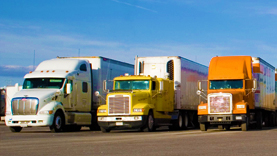 Trucking companies may soon be graded using another parameter to measure their safety if proposed changes to the Safety Measurement System (SMS) are effected as a result of a new Beyond Compliance Program proposed by the Federal Motor Carrier Safety Administration (FMCSA) on April 20, 2016. Under the proposed program, motor carriers will be recognized and rewarded for exceeding regulatory safety requirements through a new Beyond Compliance Behavior Analysis and Safety Improvement Category (BASIC) which will appear on their Compliance, Safety, Accountability (CSA) profile.
The SMS is used as a prioritization tool by the FMCSA to identify unsafe motor carriers. The proposed changes coming to SMS are as a result of the Fixing America's Surface Transportation ("FAST") Act which requires the FMCSA to implement a "Beyond Compliance" program with a goal of improving safety for over the road haulers (published in the Federal Register for Notice and Comment 81 Fed. Reg. 23351).
The Beyond Compliance Program will offer a mechanism for public recognition for motor carriers who voluntarily install advanced safety equipment, use enhanced driver fitness measures, adopt fleet safety management tools, technologies, and programs or satisfy other standards determined appropriate by the Administrator. This new mechanism for measuring safety will not only help the FMCSA identify unsafe motor carriers, but will provide insurance carriers with another tool in evaluating risks.
Initial public comments indicate that many opponents to the program believe that it will unfairly provide CSA safety credits to large companies that can afford additional safety technology. Comments and data received during the public comment period will be used to further develop the Beyond Compliance program. The comment period will expire on June 20, 2016. Visit this link for specific content of the notice or to comment.
Foley, Baron, Metzger & Juip's Environmental Law Practice Group possesses the expertise, experience and technical knowledge required to handle the most complex environmental issues and are routinely selected to defend complex environmental claims throughout the country. For more information on the above pending safety regulations or other environmental issues contact Richard Baron at RBaron@fbmjlaw.com or Ben Fruchey at BFruchey@fbmjlaw.com.