July 2020
Michigan State of Emergency Extends Into July: Here's What Litigants Need to Know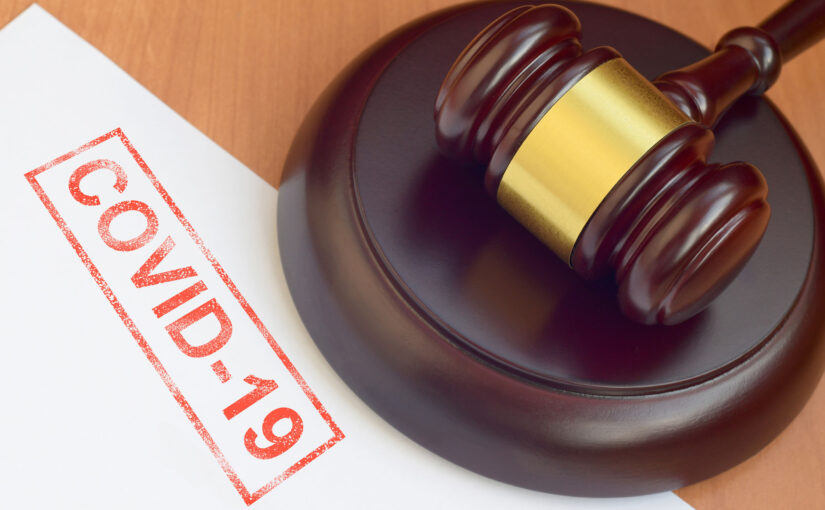 Many of the more than 160 Executive Orders and Administrative Orders Gov. Whitmer and the Michigan Supreme Court have issued in response to the COVID-19 pandemic impact the legal system, the litigants, and their insurers. Below is a brief review of how these orders change important civil litigation deadlines ranging from the statute of limitations, motion practice and trials. These changes will continue, as the state of emergency has now been extended through most of July.
FILING OF A COMPLAINT
The statutes of limitations and statutes of repose and any other deadline applicable to the commencement of a civil action and proceeding in Michigan were suspended from March 10, 2020 through June 20, 2020 and were tolled during that period. 
INITIAL ANSWER TO COMPLAINT OR MOTION RAISING A DEFENSE
All deadlines for answers to an initial Complaint or an initial motion raising a defense or objection to an initial Complaint were suspended as from March 10, 2020 through June 20, 2020 and were tolled during that period. 
SERVICE OF PLEADINGS AND OTHER DOCUMENTS
The requirements of MCR 2.107(C) pertaining to service of pleadings and other documents are temporarily amended, effective April 17, 2020, to require all service of process under MCR 2.107 to be performed using electronic means.
SUBPOENAS
Effective April 17, 2020 and continuing indefinitely until further order of the Michigan Supreme Court, subpoenas issued for depositions or for testifying in open court may require a party or witness to appear by remote means.
TRIALS
All civil jury trials were delayed until June 22, 2020, at the earliest. Local Court Orders may delay jury trials for a longer period of time.
STAY OF PROCEEDINGS TO ENFORCE JUDGMENT
The deadlines for a stay of proceedings to enforce judgment as set forth in MCR 2.614 were suspended as of March 24, 2020 and have been extended for a period of 80 days.
POSTJUDGMENT MOTIONS
The deadlines related to post-judgment motions filed in the trial court were suspended as of March 24, 2020 and have been extended for a period of 76 days. 
APPEALS
All filing deadlines in the Michigan Supreme Court and the Michigan Court of Appeals were suspended as of March 24, 2020, and were tolled until June 8, 2020. 
GENERAL COURT PROCEEDINGS
From March 18, 2020 through June 26, 2020, trial courts were required to limit access to courtrooms and other spaces to no more than 10 people, including staff, and to practice social distancing. Civil matters, including trials, had to be conducted by remote means. While these requirements have technically been rescinded, the courts are still expected to continue to use these requirements as they return to full capacity.
GENERAL COURT OPERATIONS
Courts must adhere to the phased return to operations as determined by the policy guidelines established by the State Court Administrative Office, which requires Courts to maintain their current level of operations until the SCAO approves a Court's plan to expand in-court proceedings. The Michigan Supreme Court has issued Return To Full Capacity: COVID-19 Guidelines For Michigan's Judiciary to assist courts in developing their plan. 
We now know that the state of emergency in Michigan will extend into at least a fifth month. All of these orders will impact nearly each and every case, regardless of whether the matter is in the pre-suit stage or has already entered litigation. Foley, Baron, Metzger & Juip will continue to follow these developments and analyze how they impact the rights and responsibilities of litigants.
Contact attorney Anthony Pignotti at 734-742-1800 for more information on the impact of these orders or other litigation issues.