January 2020
Is Your Vape Safe?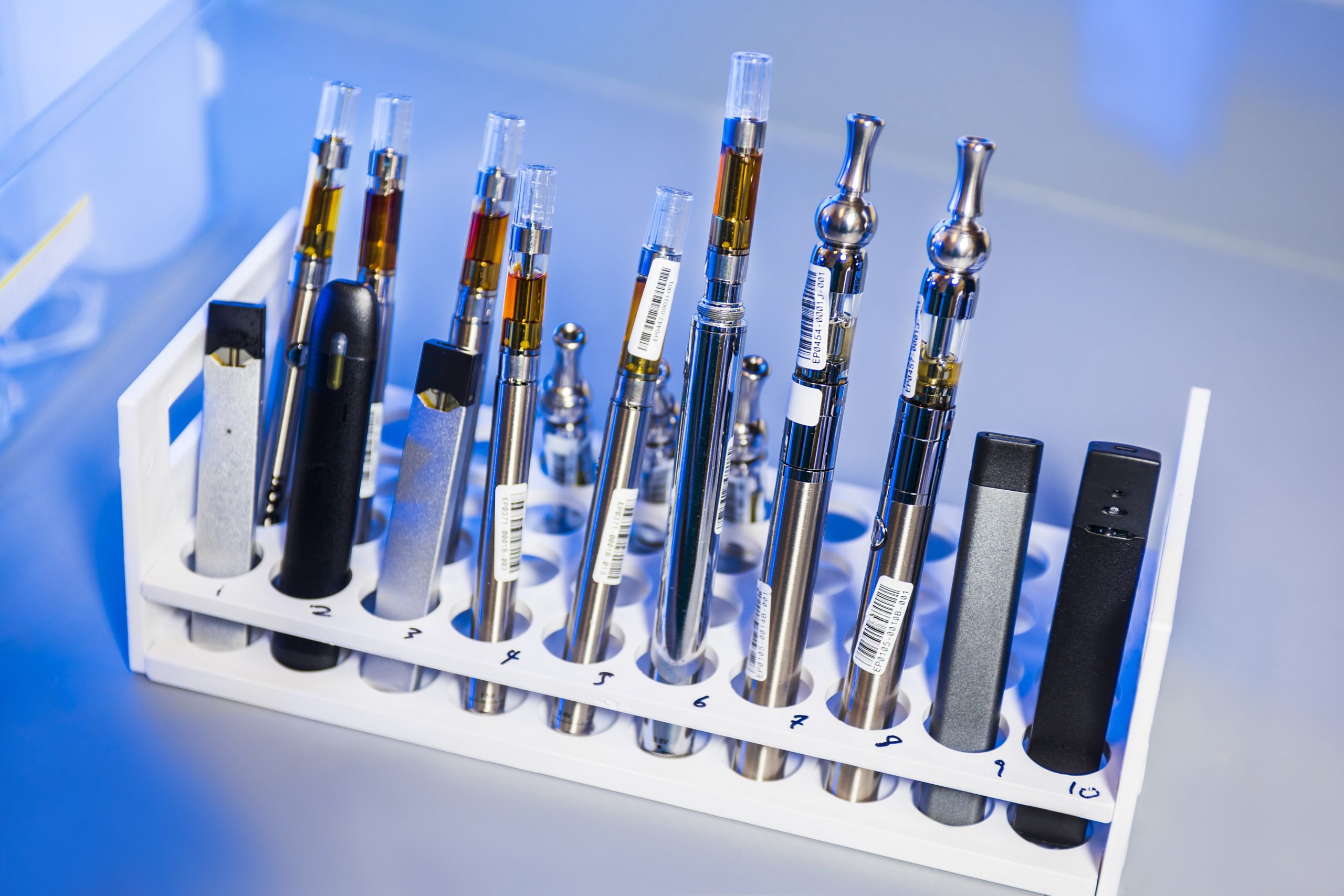 According to the Centers for Disease Control's (CDC), as of January 21, 2020, 2,711 EVALI cases (e-cigarette or vaping product use-associated lung injury) or deaths have been reported to the CDC. There have been sixty (60) confirmed deaths in 27 states and the District of Columbia, including three (3) from Michigan. More deaths are under investigation. So far, 82% of EVALI patients reported using THC-containing products and 33% reported exclusive use of THC-containing products. Few suspected the culprit ingredient in these cases was the THC. The CDC recently confirmed that vitamin E acetate, a product that is usually safe in cosmetics and ingested dietary supplements, is the likely cause of EVALI. Vitamin E acetate is unsafe when used as a thickening agent added to THC-containing e-cigarettes and vaping products.
In April of this year, the Bureau of Marijuana Regulation (BMR) now the Marijuana Regulatory Agency (MRA) issued a warning about lead contamination in vape cartridges. The BMR took immediate action and destroyed the unsafe products. On November 22nd, the MRA once again responded to the latest vape crisis by not only temporarily banning the sale of marijuana products intended for inhalation such as vape cartridges pending further retesting, but also implementing emergency rules regarding the testing and manufacture of all marijuana products intended for inhalation (MPII).
Because the EVALI crisis continues to escalate, the State promulgated these Emergency Rules to protect the health, safety, and welfare of the people of Michigan. The Emergency Rules (found here & here) pertaining to the testing and manufacture of MPIIs will remain in effect for six months and clarify some new definitions of note, including:
"Inactive ingredients" means binding materials, dyes, preservatives, flavoring agents, and any other ingredient that combines with the active ingredient.
"Marihuana product intended for inhalation (MPII)" means any marihuana concentrate that is intended to be inhaled using an e-cigarette or vaping device.
"Records of formulation" is the documentation that includes at a minimum: the
ingredients, recipe, processing in order to be shelf stable, Certificates of Analysis for any ingredients used, and description of the process in which all ingredients are combined to produce a final package.
In addition, the Emergency Rules outline labelling rules, record-keeping rules for formulations, frequency of inspections and compliance checks and the results of failing to comply. All MPIIs possessed by a licensee at the time of obtaining a license must be tested; they cannot sell or transfer an MPII unless they receive a passing test for target analytes or the MPII was produced by a licensed processor in compliance with the Emergency Rules.
In addition to the Emergency Rules, the state's seed to sale tracking system, METRC, implemented a new item category, "Vape Cart." This category will be used for all products that use a vaporizer as part of its delivery system and must be tested for vitamin E acetate. A provisioning center (PC) may repackage vape products in METRC and submit for retesting and/or may also transfer their vape cartridges back to the originating licensee. Licensed safety compliance facilities will also be required to test for vitamin E acetate. Failed samples will require destruction unless the MRA approves remediation pursuant to rules promulgated by the MRA.
The future of the MPII market is hard to predict. Will consumer demand increase as the adult-use market develops in Michigan or will health concerns and the list of target analytes grow. Regardless of the future in this rapidly changing industry, we can help your company stay compliant now and help you develop risk mitigation strategies for future success. Contact Richard Baron or Daniel Cortez for more information at 734.742.1800.