July 2019
Jennifer Cupples Appointed to Third Term as ISIAL President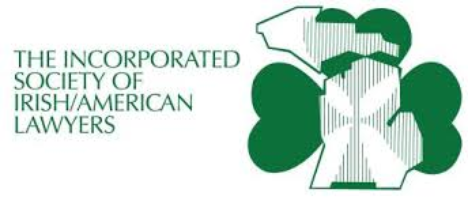 FBMJ attorney Jennifer A. Cupples was appointed to serve as President of the Incorporated Society of Irish American Lawyers (ISIAL) effective July 1, 2019. This is Jennifer's third year as President – the first President to serve three terms. During her term as President, Jennifer will help direct the organization's philanthropic and Irish heritage activities.
ISIAL, founded in 1978, is an affinity bar association of approximately 400 members, comprised primarily of Michigan judges, attorneys and law students with a personal connection or interest in Irish-American heritage. The organization hosts bi-annual service projects with Focus: HOPE, provides assistance with Legal Aid Clinics, and awards scholarships to qualifying law student applicants each year. The organization hosts social and educational events each month for its general membership.
For membership or event information regarding ISIAL, please contact Jennifer at: (734) 742-1845 or jcupples@fbmjlaw.com, or see the ISIAL website at: www.irish-lawyers.org.