September 2017
Jennifer Cupples Among 3% of Michigan Attorneys to Achieve Special Probate & Estate Planning Certification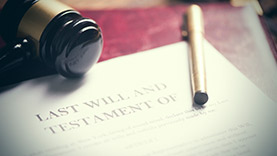 FBMJ attorney Jennifer Cupples received her Probate & Estate Planning Certificate on September 25, 2017 from the Institute of Continuing Legal Education and Probate and Estate Planning Section of the State Bar of Michigan.  The Certificate of Completion acknowledges Jennifer's extensive training and experience in probate and estate planning matters.  Jennifer is now among a group of less than 3% of the attorneys in the State of Michigan who have achieved this recognition.   
Jennifer's certification demonstrates advanced training in the following areas: estate administration, planning for retirement assets, administration of trusts, drafting estate planning documents, real estate issues, and planning for minors.  Jennifer attended a combination of lectures, focus group discussions, problem solving, and document drafting sessions. 
FBMJ's Will, Trusts & Estates team counsels clients on a wide range of issues including powers of attorney, funeral representative designations, wills, trusts, estate administration, minimization of tax liability, and litigation of probate estate matters.  For more information regarding estate planning or probate issues, please contact Jennifer Cupples (jcupples@fbmjlaw.com) or Joseph McGill (jmcgill@fbmjlaw.com).