June 2015
Jennifer A. Cupples Joins Foley, Baron, Metzger & Juip, PLLC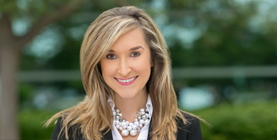 The law firm of Foley, Baron, Metzger & Juip, PLLC (FBMJ) recently added Jennifer A. Cupples to the firm as an associate attorney. Clyde M. Metzger, Managing Member, made the announcement.
In her new position, Cupples will work in the business law and general counsel services area handling complex commercial litigation, real estate transactions, estate planning/probate and receivership matters. In addition, she will be responsible for public pension system representation and government interaction policy and practice.
Before joining FBMJ, Jennifer worked for a boutique law firm in Detroit which specialized in public pension law, business and commercial litigation, and commercial real estate.
Cupples earned her Bachelor of Arts degree in Social Relations in 2005 from Michigan State University, James Madison College. She went on to earn her juris doctorate in 2009 from the University of Detroit Mercy School of Law.
With offices based in Livonia and Ann Arbor, Michigan, Foley, Baron, Metzger & Juip, PLLC serves as local, regional and national counsel in high-stakes civil litigation. FBMJ is a broad-service law firm with a strong focus on complex litigation, including products and commercial liability, environmental and healthcare areas, as well as a broad range of other areas of law.