March 2019
(Ian) Eric Nordan Joins Foley, Baron, Metzger & Juip, PLLC as an Associate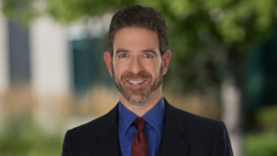 Foley, Baron, Metzger & Juip, PLLC (FBMJ) is pleased to announce that (Ian) Eric Nordan has joined the firm as an Associate. Clyde M. Metzger, Managing Member, made the announcement.
Eric has joined the Healthcare Law practice group and will be representing pharmacists, physicians and other healthcare professionals with licensure and/or regulatory issues, buy-sell transactions, contracts and other legal issues specific to the healthcare industry. In addition, Eric handles insurance audits, corporate transactions and general business issues.
Eric also provides guidance and counsel to businesses operating in the emerging industries of medical and recreational marijuana, including assistance with licensure applications, business formation, real estate rental, purchase and due diligence, related contracts, and compliance with state regulations.
Prior to joining FBMJ, Eric worked in Southeastern Michigan as a community pharmacist and pharmacist in charge (PIC) for 15 years before switching his focus to pharmacy regulation and compliance.
Eric earned his Bachelor of Science in Chemistry from the University of Michigan in 1992. He went on to earn a Bachelor of Science in Medicinal Chemistry, Doctor of Pharmacy from the University of Michigan in 1994. Eric completed his education by earning a Juris Doctorate (Summa Cum Laude) from Western Michigan University-Cooley Law School in 2018.
Eric is a member of the State Bar of Michigan (Marijuana Law Section, Health Care Law Section & Young Lawyers Section), the Oakland County Bar Association (Medical-Legal Committee, Young Lawyers Committee), the Michigan Board of Pharmacy, the American Society for Pharmacy Law (ASPL) and the Michigan Pharmacists Association (MPA).
For additional information, please contact Clyde M. Metzger at cmetzger@fbmjlaw.com.